Malaysian Universal College (MUC)
Founded and formed to prepare and produce students for careers in Mechatronic Engineering through quality education. Mechatronic Engineering combines the fundamentals of Mechanical, Electrical and Computer Science to develop autonomous systems. A Mechatronic Engineer designs smart machines and systems that are aware of their environment, and can processing information to make decisions. Mechatronics plays a vital role in Industry 5.0. INDUSTRY 5.0 is future. INDUSTRY 5.0 priority is to utilize efficiently workforce of machines and people, in synergy environment. It goes back from virtuál environment to real one.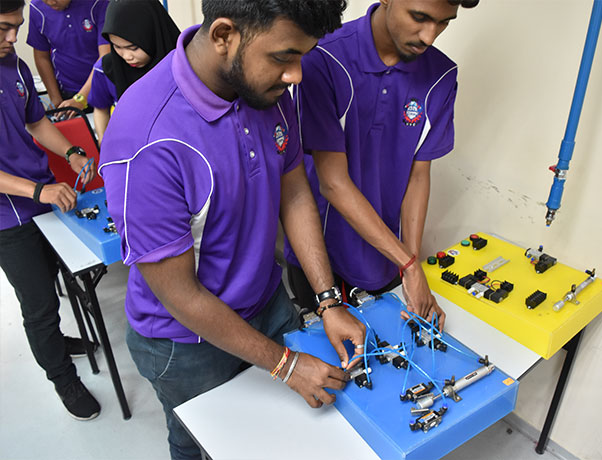 MUC is an ISO 9001:2008 certified institution. MUC is located at a unique place with a highly conducive environment for studies.All the departments have well equipped laboratories and workshops. The highly dedicated, talented and intellectual staffs strive hard with all earnestness to impart quality education to the students and all other co-curricular activities. Our quality policy is to seek, to strive, to achieve and never to yield on quality of education. It is our endeavour to bring in educational and technological upliftment of the needy students.
There has been a growing interest and demand in the industry for professional mechatronic engineers in recent years and the principal aim of the programme is to equip you to work at a professional level in related industries. You will develop practical knowledge and skills to examine and programme basic mechatronic integrated systems with practical experiments in instrumentation, measurement and control of hydraulic and pneumatic and electric systems. You will also be introduced to practical concepts in robotics. Studying at MUC enables you to conduct a group project to develop mechatronic products.
Why We Are?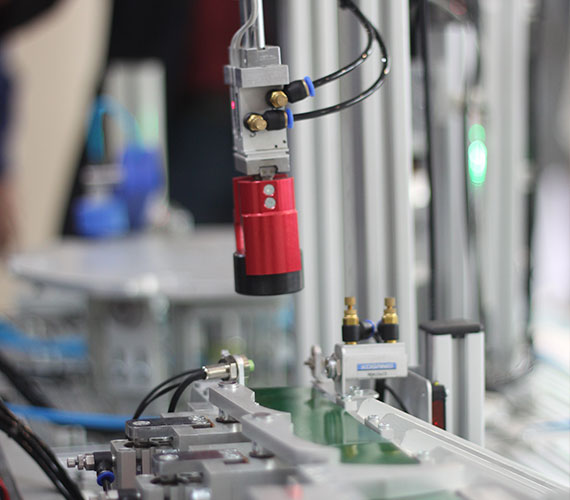 Core Values
MUC embraces these basic institutional values that guide the fulfillment of our Mission.
Student Success
Helping every student to achieve success is our highest priority. We are committed to promoting a climate of student success and to providing an environment conducive to teaching and learning; creating and expanding educational opportunities and support services is paramount to our mission.


Excellence
We are committed to the highest standards of excellence in all we do; we exemplify this value by providing programs and services that ensure excellence in teaching and learning, student services, and organizational efficiency.
Integrity
We seek to uphold the highest standard of ethics.
Diversity
We are committed to a diverse environment that supports an equitable education for all of our students and emphasizes respect for various cultures and individual differences.


Globalization
We seek to establish connections and relationships locally, nationally, and globally.